The Story of Smith Berger Marine has been written on the waterfronts of the world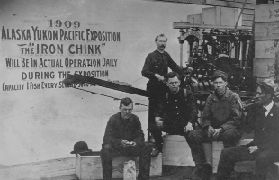 In 1902, Edmund Smith tackled one of the tough problems facing the West Coast fishing industry; how to process the huge salmon catches. His invention, the Iron Butcher, could do in one hour the same amount of work performed by 55 men. The latest version of this same machine is still in use in salmon canneries in both the U.S.A. and Canada.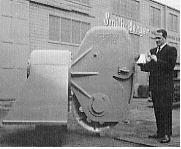 In 1932, Knute Berger started Berger Engineering Works, Inc. to build rugged equipment for shipyards, loggers and the U.S. Navy. He developed and patented the balanced head fairlead, which quickly became the standard for the marine industry.
These two firms, each with a strong tradition of innovative engineering and proven products, merged in 1962, becoming Smith Berger Manufacturing Corporation. In June, 1983 the company reorganized as Smith Berger Marine, Inc.
We are proud of our first century of service. Our products have stood the test of time. We look forward to continuing the legacies of our pioneering founders, Edmund Smith and Knute Berger.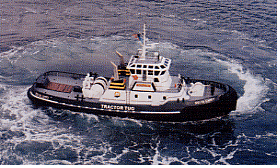 Today, Smith Berger's focus on the maritime industry is concentrated in three product areas:
Towing Equipment
Standard Fairlead Products
Custom Engineered Mooring Equipment
We continue to succeed in the development of mooring solutions ranging from simple barge applications to the complex requirements of deepwater drilling and production vessels located on oceans around the world.