Underwater Wire Fairleads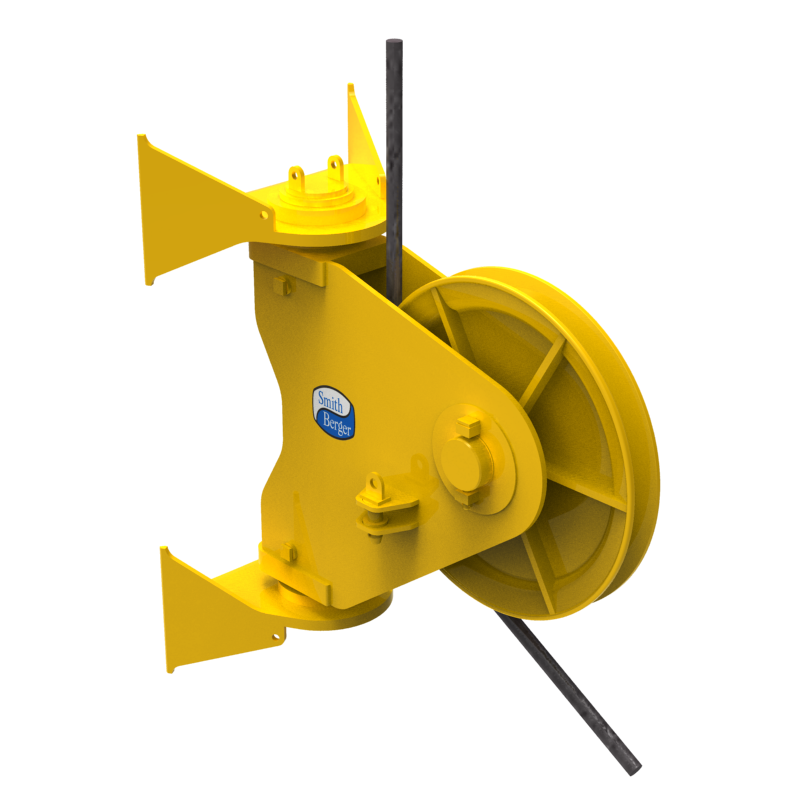 Standard Features
Smith Berger Wire Fairleads and Guide Sheaves have all the features found in our wire rope models.
All designs withstand the breaking strength of the Wire with 90° wrap on the sheave and currently accommodate a size range from 1" to 5" chain.
Smith Berger mooring equipment for Wire is typically custom designed and manufactured for the offshore community.
Our engineers work closely with the client to ensure that all the operation and installation characteristics are fine tuned.
(Please specify wire size.)